This program packs a lot into its one year, including a lot of team and group work.  Therefore, it needs students who can quickly connect and form working relationships (and hopefully personal relationships).  Also, its short duration means there is not time for creative soul searching and for exploring this and that industry or function – to get the most out of it and to gain desirable employment upon completion, you need to have self-awareness and focused goals.  These essays will elicit those qualities.
1. What should Oxford expect from you? (500 words)
Interesting question. Can they expect you to get involved in specific activities? Which ones? How would you like to contribute to the school? Any activities you would like to initiate?
Do you have a business idea you want to develop as part of Oxford's entrepreneurship project? Are you also thinking of participating in the strategic consulting project? Any places you would like to go on an optional student trek? Oxford is giving you 500 words here.
You have the room to show how you have contributed in the past and how you intend to contribute at Oxford. If you are getting the idea that you need to know something about the program before you respond to the question, you're getting the right idea.
If you have specific ideas (along with relevant past experience), you can also mention how you will represent the school after you graduate.
2. How do you hope to see your career developing over the next five years? How will the MBA and Oxford assist you in the development of these ambitions?  (500 words)
This essay focuses on shorter-term goals – the one MBA year and the four years following.  Describe your target post-MBA position, give an example or two of preferred organizations, and describe what you expect to do in that role.  Also, explain briefly why you are choosing this path, what motivates you.  Then sketch how you will likely advance over the four years – this time frame may include one company move or new position, but probably not more than that.  Finally, identify aspects of the program most important to you – those that will yield skills and knowledge relevant to your goals, and/or are meaningful to you for personal reasons.  
3. Please chose and answer one of the two essays below:
Sport is pure competition. What does it teach us about companies, individuals, and markets? (500 words)
OR
The business of business is business. Is this true? (500 words)
Both of these options challenge you to express your thoughts about concepts related to business.  Therefore, they both present the danger of luring you to expound for 500 words in abstract terms about competition, the nature of business, etc.  Please do the opposite.  Whichever question you choose to answer, and whatever point you posit, ground your essay and your argument in specific examples, details, and/or experience.  That will make it both interesting and credible.  As for which to answer, which one elicits your interest and ideas?  Don't hold back and be bland and mild in your opinions.  The adcom is looking for people who have something to say and can make a case for their ideas. 
Reapplicant Essay What improvements have you made in your candidacy since you last applied to the Oxford MBA programme? (Maximum 250 words)
This is they key question for all MBA reapplicants. What has changed that will make you a more compelling applicant this year than you were last time you applied?
If you would like professional guidance with your Oxford Said MBA application, please consider Accepted's MBA essay editing and MBA admissions consulting or our  MBA Application Packages, which include advising, editing, interview coaching, and a resume edit for the Oxford application.
Oxford Said 2014 MBA Application Deadlines:
| | | |
| --- | --- | --- |
| | Application Deadline | Decision Notification |
| Round 1 | September 13, 2013 | October 18, 2013 |
| Round 2 | October 25, 2013 | November 29, 2013 |
| Round 3 | January 10, 2014 | February 28, 2014 |
| Round 4 | March 14, 2014 | April 11, 2014 |
| Round 5 | April 25, 2014 | May 23, 2014 |
| Round 6 | May 30, 2014 | June 27, 2014 |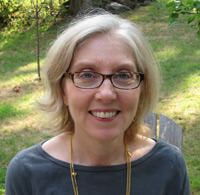 By Cindy Tokumitsu, co-author of The Finance Professional's Guide to MBA Admissions Success, and author of numerous ebooks, articles, and special reports. Cindy has advised hundreds of successful applicants in her last fifteen years with Accepted.
Last updated on