Sure you need good content in your MBA essay, but you also need your essay to look good, read well, and have a logical and coherent structure. Learn important editing secrets during our upcoming webinar, The MBA Essay Editing Funnel.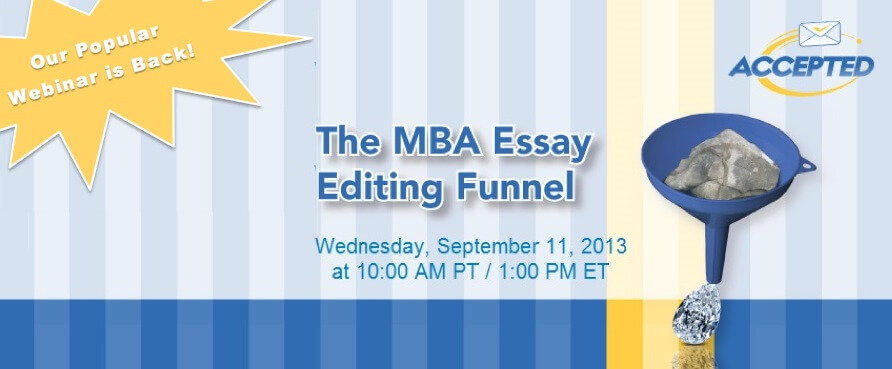 During this 1-hour webinar, Linda Abraham, Accepted.com founder and CEO, will teach you how to edit and proof your MBA essays so they shine! Linda, an experienced writer and an MBA admissions expert, knows what works and what doesn't work when editing successful MBA essays – she's got lots of tricks up her sleeve and is excited to share them with you!
The webinar will take place on Wednesday, September 11, 2013 at 10:00 AM PT /1:00 PM ET.
Spaces are limited, so reserve your spot for The MBA Essay Editing Funnel right now!





Accepted.com ~ Helping You Write Your Best