This set of essay questions shows that MIT seeks applicants who understand the impacts of their actions; applicants who have the judgment and practical skills to take on the challenges that will fly at them as they re-define industries and functions, push the boundary of what's possible, and exercise "principled leadership" in a torrent of change.  The essays are your main means to show that you possess, as MIT's website states, "strong leadership performance, global perspective, functional expertise, and innovation."  While the statement of purpose challenges you to succinctly create your portrait as an applicant, the three essay questions, each in its own way, probe how your perception and thinking lead to specific impacts and outcomes.
In an overall plan for the essays, the statement of purpose works as a context, a positioner, an opening pitch, a frame.  You will describe specific experiences in each of the three essays, so strategically try to select experiences that are different, to give a comprehensive view.  Also, usually it's advisable to discuss recent experiences, to allow the adcom to see you working at a high level and showing what you'll bring to the table.
Statement of purpose: Please provide a statement indicating your qualifications, why you are pursuing the MIT Executive MBA Program, and what you will contribute to the program. For reapplicants: please highlight developments since your last submission. (500 words or less, limited to one page)
This is your portrait – your candidacy at a glance.  It should convey a vivid, immediate sense of you as a person and as a candidate for this program.  It should go beyond just facts to present a point of view and a message.  Decide your message first, before drafting the essay, and let it guide you in selecting and elaborating the content details.
Beware of a potential pitfall: in discussing qualifications, do not repeat your resume in prose format.  Also, don't present all your qualifications.  Select carefully, focusing on those that (a) are really distinctive and relevant to the MBA and/or (b) support your goals directly or indirectly and also (c) reflect your message. Make a short, meaningful point about each qualification, such as the insight it lends or its influence on you, supported by a fact or example.
For why you are pursuing the MBA, of course you'll discuss your professional goals and objectives.  Focus not only on what you want to do, but also on what you want to accomplish for the organization and/or its customers/market (your "vision").
The contributions you mention should reference your experience from work or outside work; think of what about you would be most meaningful and interesting to prospective classmates.  This element of your response is an opportunity to show that you understand the program.
Question 1: The educational mission of the MIT Sloan School of Management is to "develop principled, innovative leaders who improve the world." Please discuss how you will contribute toward advancing this mission based on examples of past work and activities. (500 words or less, limited to one page)
In answering this question, clarify what "principled, innovative leader" and "improving the world" mean to you.  These points represent your point of view, your perspective – they should be short, but without them this essay lacks focus.  The bulk of the essay will focus on action – your examples of past work and activities that make the case for how you have been and will continue to be a principled, innovative leader who improves the world.  They key to making this a gripping, memorable essay is strong experiences and examples combined with your reflection on them pertaining to the essay's theme.  End by briefly discussing how you will build on these experiences to be such a leader in the future.
Question 2: Please select one of the two questions below. (500 words or less, limited to one page)
2A: Tell us about a time when you created a competitive advantage for your organization. Comment on the factors you considered and any barriers you encountered in the organizational culture.
– or –
2B: Tell us about a time when you inspired others to achieve success in a complex situation, such as across cultures or regions or in an adverse situation.
Both of these options zero in on the impacts of your actions, and they also require you to portray the path to those impacts. This path includes not just what you did, but what you thought and perceived and decided.  Approach either essay as a story, straightforwardly.
For option 2A, as you narrate what happened and what you did, show your thinking at pivotal points. Weave in barriers you encountered and factors you considered as they happened, within the process.  Zoom in on those key moments in the story.
For option 2B, make sure that you really do show and specify the "complex situation" – make it vivid. You want the reader to do more than understand it; you want the reader to see and feel the challenge of the particular complexity.  And also be specific about "others" — please don't just say "stakeholders"!
Question 3:   Please select one of the two questions below. (500 words or less, limited to one page)
3A: Tell us about one of your initiatives that resulted in a lasting organizational change.
– or –
3B: Tell us about one of your ideas or initiatives that faced healthy skepticism and what you did.
If you choose option 3A, you need to present a situation that happened long enough ago to allow time for it to actually deliver a "lasting organizational change."  I would say roughly six months before at latest.  You may approach it as a story, or you may use other organizing principles.  In either approach, indicate your rationale and motivation for the initiative and how you implemented it.
For option 3B, be sure to include "healthy" skepticism, not just resistance.  "Healthy" implies something positive in it, so the skepticism must be reasonable, even if you disagree with it.  In the "what you did" part of the discussion, show how you engaged with the skepticism, don't just make it an essay about how you convinced somebody you were right.
If you would like professional guidance with your MIT Sloan EMBA application, please consider Accepted's MBA essay editing and MBA admissions consulting or our  MBA Application Packages, which include advising, editing, interview coaching, and a resume edit for the MIT Sloan EMBA application.
Applications are reviewed on a rolling-basis with the following deadlines: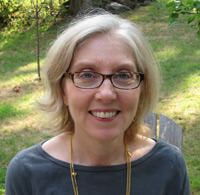 By Cindy Tokumitsu, co-author of The EMBA Edge, and author of the free special report, Ace the EMBA. Cindy has helped MBA applicants get accepted to top EMBA programs around the world. She is delighted to help you too!
Related Resources:
• Ace The EMBA: Expert Advice for the Rising Executive [Free Guide]
• The GMAT and EMBA Programs
• Executive MBA: Applying to EMBA Programs
Picture Courtesy of Vitor Pamplona