According to a 2010 study published in the Annals of Internal Medicine, this school is ranked #6 out of 141 U.S. medical schools for meeting its social mission to educate doctors who are underrepresented in medicine and who will work in underserved communities.  They have six different campuses spread across the state of Michigan so students receive exposure to diverse patient populations, with their headquarters located in Grand Rapids.  Their brand new, state-of-the-art facilities were competed in 2010.
When drafting your responses to their secondary questions it's important to review the school's mission statement: "Michigan State University College of Human Medicine is committed to educating exemplary physicians and scholars, discovering and disseminating new knowledge, and providing service at home and abroad. We enhance our communities by providing outstanding primary and specialty care, promoting the dignity and inclusion of all people, and responding to the needs of the medically underserved."  Since the three short essay questions required in their secondary application are general in nature, what experiences or characteristics can you identify in your life or yourself that align with the schools values?
Michigan State University College of Human Medicine 2015 Essay Questions:
• Three short essays are required with a limit of 350 words.
• Six optional short essays are requested for students interested in the special programs that they offer with word limits of 350.
• Applicants should use single line spacing and 12 point size font.
• Responses should be constructed strategically to highlight an applicant's strengths.
The following essays are required in the Secondary Application:
1. Discuss a time when you stepped out of your comfort zone. What were the challenges? What did you learn? (350 word limit)
There are many possible ways to approach this response.  Using an experience that covers your exploration of a new language and culture or an example in which you worked with a new group of people as a team or a familiar group of people on a new goal would work, as well.  Choose an experience that allowed you to develop and grow as a person that had a clearly positive outcome.  Journaling may be a helpful way to locate the best example from your life to use.         
2. Describe a personally rewarding experience. What did you learn about yourself through this experience? You are permitted to use an experience included in your AMCAS application, as long as you didn't go into great detail in your AMCAS application (including personal statement and experiences) or in Essay One, or you discuss a different aspect of the experience. (350 word limit)
The adcom wants to determine what you value by what you find rewarding in your life.  It's important to be authentic.  I recommend choosing something that is truly fulfilling for you but that also will demonstrate how well you will fit in with the culture of service created at MSUCHM.  A response that focuses on any form of service that you have most enjoyed will fit this response nicely.  Alternatively, any personal achievements that you have worked towards may also work—as long as they benefited more than one person.
3. If you could present yourself to the Committee on Admissions, what would you want to make sure they knew about you? (350 word limit)
For such an open-ended question, I recommend that you review your AMCAS application in detail to see if there is anything that you didn't cover.  Other important topics to consider discussing may have occurred before college or after you submitted your AMCAS application that you can share with the adcom.  It's important to take the time and effort to respond to this question as thoughtfully as possible.  If you're really struggling for a topic, consider any hobbies or talents outside of school that will help you maintain your balance and focus in medical school.    
AMCAS Application Due  – November 1, 2014
Secondary Application Due – November 30, 2014       (*Submit within two weeks after receipt.)
If you would like professional guidance with your Michigan State University College of Human Medicine application materials, please consider using Accepted's Medical School Admissions Consulting and Editing Services, which include advising, editing, and interview coaching for MSUCHM's application materials.
Alicia McNease Nimonkar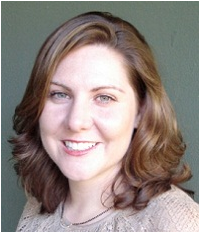 is an Accepted advisor and editor specializing in healthcare admissions. Prior to joining Accepted, Alicia worked for five years as Student Advisor at UC Davis' postbac program where she both evaluated applications and advised students applying successfully to med school and related programs.

Related Resources:
• Secondary Essays that Sizzle, a free webinar
• The Ultimate Guide to Medical School Interview Success
• Video Tips for Medical School Applicants