Applying to MBA programs this coming fall or winter? Then probably you're planning to meet with MBA admission committee members at various types of events – school visits, MBA fairs, school receptions, etc. – as part of that process. An ideal time for school visits is in fall, when classes resume. The other types of events may occur anytime, as early as summer. So it's not too soon to start preparing.
Adcoms also are preparing for you – in their interactions with prospective applicants they look to get an early read of your "social intelligence."
Here are some tips to make a positive first impression while also getting the most out of the visits for your own informational and decision-making needs.
1. Polish up your resume to bring with you. You can always refine or modify it later if need be. Sometimes you may have a chance to show it to an adcom member or a current student willing to given feedback on your competitiveness for the program.
2. Have your overall "goals story" on the tip of your tongue. Most visiting applicants will have a sentence ("My goal is to become an IT manager in finance and eventually CIO). The goals story includes another sentence that includes why you have these goals (your motivation) and your vision for what you want to achieve (often these two elements are inter-related). This mini story will enable you to engage more meaningfully with adcoms or students – people will care about your goals when they know why you want to do it!
3. Have a couple of thoughtful questions about the program for each school you visit – ideally queries related to your learning and career needs. It never hurts to show 'em the love. Moreover, your ability and willingness to identify your specific developmental needs reflects maturity.
4. Request contact info to facilitate follow-up when meeting students from your target schools. There are all kinds of opportunities to learn more about the program from students (for example, one student may connect you to a classmate who leads a club of interest to you) – gaining unique and fresh insights that can greatly enhance your essays.
5. Review my recent post on creating an elevator pitch and prepare one. In response to questions I was getting from clients, I wrote a post about creating an elevator pitch for visiting schools – it's advice I still endorse.
The modest preparation sketched above will yield rich rewards: good impressions on adcoms, fruitful contacts with students, and deeper knowledge of the programs to fuel your decision making and propel your essay writing. Happy travels!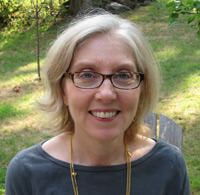 By Cindy Tokumitsu, author of numerous ebooks, articles, and special reports. Cindy has advised hundreds of successful applicants in her last thirteen years with Accepted. She can help you assess your strengths and weaknesses and develop a winning MBA admissions strategy.