The LBS essay questions get right to the point, covering the core factors and that's it – no nonsense, no meandering, no excess verbiage in the questions – therefore, ensure there's none in your essays. Although succinct, these two questions, together, create a well-rounded picture of your candidacy: who you are as a professional (including past experience and future goals) and who you are as a person more broadly (in ways that are relevant to and will enhance LBS). In answering each question, keep in mind the picture that they create together. Note that the London Business School has historically been very concerned about your contribution and fit, and these essays continue that emphasis.
1. What are your post-MBA plans and how will your past experience and the London Business School programme contribute? (500 words)
A solid, user-friendly, and effective structure for this essay starts with an intriguing fact, anecdote, or quote. This opening should relate to your goals and engage the reader. Then detail your post-MBA plans, focusing more on the practical aspects and the short-term phase.
For the second part of the question, either (a) weave in salient points from your career as you delineate your goals or (b) discuss the relevant past experience in a separate paragraph, whichever works best for you. Then add a paragraph addressing specific aspects of the LBS program that support your plans.
2. How will you add value to the London Business School community? (300 words)
Identify and describe two to three distinctive points (can be professional or non-work, but at least one should be professional) that show the adcom what you'll contribute to the program. Show how they'll add value by specific anecdote and/or detail. In doing so, consider the LBS culture. This short essay is a way to demonstrate your appreciation of the program's culture, values, and personality, so address those factors in discussing how you will add value.   
3. (Optional).  Is there any other information you believe the Admissions Committee should know about you and your application to London Business School? (300 words)
You can use the optional essay not just to explain a problem (e.g. low GMAT, employment gap, choice of recommender) but also to present new material that you think will enhance your application.  However, if you are making the adcom read more than is required, there should be a good reason. First, succinctly explain any points that need explaining.  Then, if there is something you feel is important that you haven't had a chance to discuss elsewhere, write about it, noting why it's important for your application.
London Business School 2015 Application Deadlines:
| | | | |
| --- | --- | --- | --- |
| Stage | Application deadline | Interview decision sent on | Admission decision sent on |
|  2 | 05 January 2015 |  05 February 2015 |  26 March 2015 |
|  3 | 27 February 2015 |  02 April 2015 |  14 May 2015 |
|  4 | 17 April 2015 |  21 May 2015 |  25 June 2015 |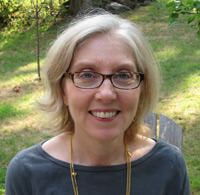 By Cindy Tokumitsu, author and co-author of numerous ebooks, articles, and special reports, including Why MBA and Best MBA Programs: A Guide to Selecting the Right One. Cindy has advised hundreds of successful applicants in her fifteen years with Accepted.com.
Related Resources:
• School Specific MBA Application Essay Tips
• More BW Rankings: Best International B-Schools 2014
• 4 Ways to Show the Adcom How You'll Contribute in the Future
Last updated on