If you look at the London Business School questions, you'll see that a lot of introspection is required if you want to answer the questions thoroughly, thoughtfully, and compellingly. When elaborating on your career goals, your desire to participate in the global workforce, and your strong leadership skills, make sure you consider how each of these elements is important to the London Business School. The adcom doesn't just want to see how impressive you are; it also wants to see how you will contribute to the dynamic London Business School community.
These three questions, together, create a comprehensive picture of your candidacy: future goals (what), your contributions to the program (who), and your thinking and conceptual ability (how/why). In answering each one, keep in mind the picture that they create together, and fit your tone and approach in each closely to the question.  LBS has historically been very concerned about your contribution and fit, and these essays carry that forward.
Q1.What will your future look like after completing your MBA? (500 words)
It's a goals question with a twist: the crisp tone and wording invite a fresh, direct answer; an answer that is both concrete and visionary.  The question wastes no words, and neither should you.  Keep the phrase "look like" in mind as you portray your envisioned future – largely your career but also possibly including relevant non-work factors such as major community or philanthropic commitments – the description should be "real" and concrete.  Decrease the detail as you progress in time to your longer-term goals and plans.
Q2. What value will you add to London Business School? (300 words)
Present two to three distinctive points (can be professional or non-work, but at least one should be professional) that show the adcom what you'll contribute to the program.  Don't just say they will add value; specify how.  In doing so, consider the culture of the program.  This short essay is a way to demonstrate your appreciation for and understanding of the program's culture, values, and personality, so address those factors in discussing how you will add value.   
Q3. What is the School's responsibility to you and what is your responsibility to the school? (400 words)
To make this essay work for you, keep it focused and specific.  Identify one to two points each for your and the school's responsibility, and root each point in concrete experience and/or fact and/or example.  Don't struggle to come up with points you think no one else will mention; rather, strive to be thoughtful, clear, and insightful about the points you do mention – that is how to make this essay memorable.  And bear in mind, it's a further opportunity to demonstrate your fit with the program.
If you would like professional guidance with your London Business School MBA application, please consider Accepted's MBA essay editing and MBA admissions consulting or our  MBA Application Packages, which include advising, editing, interview coaching, and a resume edit for the London Business School application.
London Business School 2014 Application Deadlines:
| | | |
| --- | --- | --- |
| | Application Deadline | Decision Notification |
| Round 1 | October 4, 2013 | December 12, 2013 |
| Round 2 | January 3, 2014 | March 27, 2014 |
| Round 3 | February 28, 2014 | May 15, 2014 |
| Round 4 | April 16, 2014 | June 26, 2014 |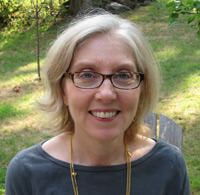 By Cindy Tokumitsu, co-author of The Finance Professional's Guide to MBA Admissions Success, and author of numerous ebooks, articles, and special reports. Cindy has advised hundreds of successful applicants in her last fifteen years with Accepted.com.