IMD, the International Institute for Management Development, in Lausanne, Switzerland, offers a 1-year MBA program focused on general management and leadership. While there are only 90 students in each class, the diversity among that class is wide: students hail from 45 countries: 43% from throughout Europe, 26% from Asia, 11% from the Middle East and Africa, 9% from North America, 8% from South America, and 3% from Oceania (Australia/New Zealand and the surrounding islands). Unlike programs in the US, which tend to build the bulk of their classes from students aged 26-28, IMD's average student age is 31.
Graduates of IMD tend do very well in their careers after the program: the 3-year average graduate salary is $131,800. 75% of the class join industry (including Consumer Products, Industrial Products, Technology, Healthcare, and Energy) when they graduate, 20% enter Consulting, and 5% pursue Financial Services careers. IMD enjoys a global reputation that affords its graduates some flexibility in their career destinations: while 63% of the class remains in Europe after graduating, 22% find employment in Asia, 6% in the Africa or the Middle East, and 9% in North or South America. IMD is consistently ranked among the top programs in the world: BusinessWeek ranks it #9 among international programs, the Financial Times ranks it #12, and Forbes named it the best 1-year international MBA program.
IMD scaled way back this year, trimming their application from 7 essays to just 3, but there are other areas in the application form that will require additional short answers as well.
IMD was recently buffeted by major changes in administrative personnel and direction. For details, please see "5 Key IMD Officials Resign." Now, to the IMD essay tips for 2016:
Essay 1:

Describe yourself in two hundred words or less [200 words]
I recommend covering just one or two major attributes in this short essay, sharing two separate anecdotes or one example that demonstrates both traits. Some of the qualities that IMD values in its students are an international outlook, desire to make a difference, commitment to learning from others, a broad understanding and appreciation of moral issues, and effective leadership. While you do not need to use these terms specifically, essays that reveal these qualities will appeal to the admissions committee.
Essay 2:
Give an example of a time when you were confronted with an unrecoverable event. How did it affect you and what were your greatest learnings? [300 words]
"Unrecoverable event" is a euphemism for failure. You need to choose an event in which you could have done better. I often see applicants implicitly or explicitly blame others in their essays for what went wrong. Unfortunately, not accepting responsibility for the failure will indicate to the admissions committee that you are emotionally immature and incapable of owning your role in the failure. Focus instead on what personal and professional insights would have been helpful to you and how you have worked to gain and apply those since this event.
Essay 3:
On your 75th birthday someone close to you presents your laudatio (tribute). It can be a friend, colleague, family member etc. Please describe in detail what this person would say about you and your life. [300 words]
This is your chance to share some of the accomplishments you have achieved in your life so far and others that you aspire to achieve before you turn 75. Instead of dreaming of enormous accomplishments in the future that have no grounding in what you have been doing so far, go ahead and talk about some of your achievements to date and how they set you on the path to the accomplishments you intend to talk about on your 75th birthday. Applicants may also use this essay to describe their long-term career and life goals – describing those goals as if they have come to fruition.
Short answer questions from throughout the application:
What is your career goal post IMD? [200 characters]
200 characters is typically just a bit more than 2 lines of text, so you don't have much room here to explain the role you would like to secure after graduating from IMD. While one-third of the class changes their function, industry, and geography after graduating from IMD, 93% change only one of these areas and 74% change only two: your short-term goal needs to connect in some way to what you've been doing until now to be a credible transition. It should include the function you want to perform, the industry in which you want to perform it, and geographic location if relevant.
What are the skills you need to develop in order to achieve your goal? [200 characters]
Again, this allows only a short response. Successful applicants will research their intended short-term goal to understand the business skills and knowledge they need to succeed and discuss those that the IMD MBA education focuses on.
Is there any additional information that is critical for the Admissions Committee to know which has not been covered elsewhere in this application? If you would like to comment on career gaps, education, GMAT/GRE, a disability or illness, please use this space. (Optional) [300 words]
Now that the IMD application is so short, it seems inevitable that critical experiences have been left out. Even if you have to write about a career/education gap or test score issue, I recommend doing so briefly to allow you to cover another success story in this essay. The goal of using this space is to share another facet of your background and convince the admissions team that you have a wealth of interesting experiences to share with the class.   
Administrative questions:
Your responses to these questions will not be taken into consideration in the admissions process. 
1.  How do you intend to finance your MBA at IMD? What would your budget be?  [300 words]
Funding the MBA is expensive, and IMD wants to know that you have considered this before you embark. 300 words is ample space to elaborate on your financial resources.
2.  Why are you applying to IMD? What other programs have you considered / are you considering? [300 words]
While the header for this section informs applicants that their responses will not be taken into consideration in the admissions process, I highly recommend going into detail about what makes IMD an ideal program for you. Go ahead and share the insight that you have gained from current students and alumni about what makes IMD special. The second element of the question is useful for IMD to know who their peers are, which helps them tweak their own marketing and recruiting efforts.
Application deadlines are at 23:59 pm CET (Switzerland) time in the following order:
Within a maximum of 6 weeks, you will be informed whether you have been selected to be interviewed for further evaluation or if your application has been unsuccessful.
If you would like professional guidance with your IMD MBA application, please consider Accepted's MBA essay editing and consulting  or our application package which include advising, editing, interview coaching, and a resume edit for the IMD MBA application.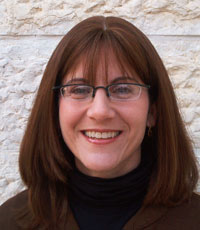 Jennifer Bloom has been a consultant with Accepted for 17 years and is a Certified Professional Resume Writer (CPRW). She is an expert at crafting application materials that truly differentiate you from the rest of the driven applicant pool. If you would like help with your Foster application, Jennifer can suggest a number of options that work with any budget.
Related Resources:
• The Quick Guide to Admissions Resumes
• Maximizing Your MBA Application: 5 Tips for Succinct Essays
• Business and Science Meet: Insights of an IMD Grad and Former Medical Doctor