With a vast array of electives under numerous business disciplines and a succinct core, the IE MBA program requires students to exercise self-knowledge and excellent judgment to get the most out of it.  The adcom's approach to the essays will push to the surface those applicants who have these qualities, and who thus are best prepared to use and contribute to the program.  What is this essay approach?  Giving applicants wide-open options for how to present themselves. 
In this second part of the section "More about You" you have the chance to show us in a freer, more personalized way characteristics of the way you think and work, which will help us analyze your candidacy in more depth.
You have to choose and respond to three questions. At least one of these responses must be in text format. You have the option of responding to the rest of the questions through the following forms of human expression: poetry, photography, drawing, video (with a response that is spoken, sung, danced or played on a musical instrument), animation or presentation. With the exception of compositions in text format, all the rest of the responses must be linked to content hosting platforms. You may also choose to tweet your response using the hashtag #IEApplication and copy the link of your tweet in the bottom of this page. All your compositions must be absolutely original and specifically intended for this admission application. The compositions must be composed, executed and completed by you alone, without the direct help of outside experts. Before submitting the links, check that they work correctly. The links must be active and available for consultation for a minimum of 18 months after the date the application is submitted.
These are the questions you must choose from:
A. If you had the opportunity, what actions would you demand of the United Nations Secretary General and why?
B. Describe the situation with the greatest ethical complexity that you have faced in your professional or academic life, and how your input helped resolve it.
C. Describe a time when you took a great risk. What was the outcome?
D. Cite at least one example of when your leadership had an impact on or changed a certain situation, and justify how an IE Master's Degree program would help you to strengthen or improve this competence.
E. Describe the most outstanding leader you have worked with. Indicate some aspects of the way you work that are similar to the way this leader works and others that are different.
F. You have just participated in an important meeting with your superior. How will you ensure that every part of the instructions you received will properly reach all subordinates, suppliers and clients, located in different parts of the world?
G. Do you think that the lifestyle of the inhabitants of your town or city reflects behavior that is in line with the concept of sustainable development? In your opinion, what should be improved?
H. What do you believe are the greatest challenges facing the sector or industry you would like to specialize in at IE? What role do you hope to be able to play in this sector or industry in the medium term?
I. Show us an activity you enjoy doing. Tell us how you think it contributes to your personal and professional development
J. How do you imagine social interaction within 10 years, taking into consideration the impact of technology on human relations?
K. If all of the world´s cultural heritage (sports, music, fashion, architecture, literature, painting, etc..) was contained in a time capsule, what would you include to demonstrate the legacy of your country?
L. How do you envision the city of the future?
Write between 400 and 600 words per essay (in .pdf, . doc or. docx, font size 11, line spacing 1.5). Remember that all the essays must be in one single file, with the question(s) being answered indicated in its header.
First, select your essay topics. Choose three questions that together give a well-rounded view of you as a person – perhaps one or two from work, and one on a non-work topic.  It's usually good to have one essay portraying you in a current or recent work role in an impressive, impactful, interesting, and/or challenging situation.  
Second, decide your media. You have to use text for one (i.e., a traditional essay), but you have a wide selection of media options for the others.  Don't think you have to do something catchy or "creative" or high-techy if it's not natural to you; it would be fine to write three great essays.  Do select formats and approaches that are natural to you and that you feel comfortable with.
Third, execute.  For the essay(s), use anecdote and detail to make your points and build your story.  For the other media, use the medium itself to tell the story.  I.e., if it's a visual medium such as photography, don't add in lots of words, let the visuals convey the message.  If it's poetry, let it sing and mystify; don't explain.  If you choose to do all essays, try to vary the tone a bit to align with each topic.
If you would like professional guidance with your IE MBA application, please consider Accepted's MBA essay editing and MBA admissions consulting or our  MBA Application Packages, which include advising, editing, interview coaching, and a resume edit for the IE application.  
Deadlines: Rolling Admissions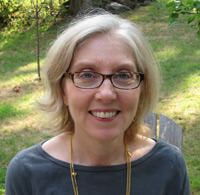 By Cindy Tokumitsu, co-author of The Finance Professional's Guide to MBA Admissions Success, and author of numerous ebooks, articles, and special reports. Cindy has advised hundreds of successful applicants in her last fifteen years with Accepted.com.
Last updated on