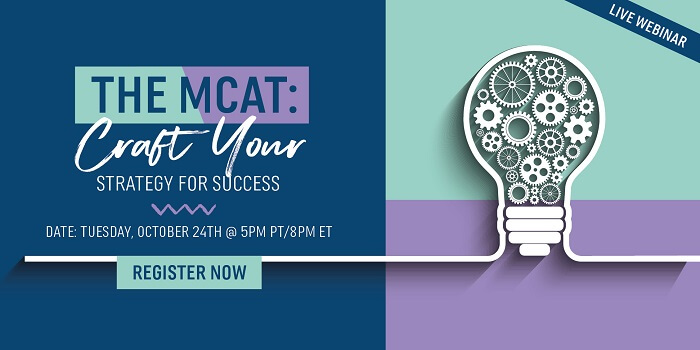 The MCAT. It's natural to be anxious when your hopes for med school depend on your performance. How can you prepare effectively and efficiently for this challenge, so that you put yourself in the best position for success on exam day?
We've partnered with our friends at NextStepTestPrep to bring you a webinar devoted to MCAT prep strategy. In The MCAT: Craft Your Strategy for Success, you'll learn how to develop a personalized approach to your MCAT prep. Guided by Bryan Schnedeker, Next Step's VP for MCAT Content, you'll gain a clear understanding of the key points of MCAT preparation – content, strategy, and practice. And you'll learn where to go to find high-quality, low-cost resources to help you prepare. Because we know pre-meds like you are busy, we've packed all of this into one hour.
Don't miss this opportunity to get your MCAT prep off to the best possible start – with a strategy that's tailored for your unique needs! Register for The MCAT: Craft Your Strategy for Success today.
Last updated on