These essay questions focus mostly on the present and future, so don't expect to richly portray your personal and/or professional development.  Go with the flow and give them what they ask for, in aggregate: a vivid sense of engagement; real, focused career plans; self-knowledge and knowledge of the program.  Considering the lack of opportunity to discuss past achievements and relevant experience, your resume carries all the more weight in the Columbia EMBA application – attend to it accordingly.
Short Answer Question:  What is your immediate post-MBA professional goal? (50 characters maximum)
A factual phrase or bullet will suffice; don't worry about responding with a whole sentence.
1. Through your resume and recommendations, we have a clear sense of your professional path to date. What are your career goals going forward, and how will the Columbia MBA help you achieve them? (Maximum 500 words)
You may want to start by discussing your current career situation to set the context, and clarify how the MBA education will enable you to achieve your immediate goals. You can then naturally move on to your future goals sequentially. Give more detail in the roles you plan immediately post-MBA and the several years following; this time frame should comprise the bulk of your goals discussion. Longer-term goals need less detail, but they still should present a clear direction. In describing your goals at any given point, indicate why you are taking that step.
In discussing how the program will benefit you, be specific: identify what skills and knowledge you need, and how the program meets those needs. Refer to specific aspects of the curriculum, structure and/or special features of the program, detailing how they will support you and your goals.
2. Columbia Business School's Executive MBA will challenge you by offering a rigorous academic experience, global exposure through the international seminar, and the opportunity to immediately apply what you learn to your career. How will you approach balancing the demands of the program with your professional and personal life while you are in school? (Maximum 250 words)
Discuss the accommodations you will make at work, such as delegating more, adjusting travel schedules, etc.  You don't have to tell them every single thing you can think of – focus on the most significant two or three adjustments.  
Also address your personal responsibilities and how you will meet them with this additional demand on your time and energy; even acknowledging that you'll have less time at the playground with your toddler or mentioning the support of your significant other will show that you're facing this issue squarely.  If you've already successfully balanced school and working full time, by all means mention it.
3. CBS Matters, a key element of the School's culture, allows the people in your Cluster to learn more about you on a personal level. What will your Clustermates be pleasantly surprised to learn about you? (Maximum 250 words)
The key to answering this short essay effectively is to understand the phrase "pleasantly surprised."  Let's break it down:
1. First, don't repeat a resume point – "surprised" means something not obvious from the available information.
2. "Pleasantly" means something that will generate positive interest.  It doesn't have to be directly applicable or "useful" to your clustermates.
It can be something from work or outside work.  If it's far in the past, it should be something of continuing relevance. DON'T present a boring explanation.  DO root your response in actual experience.
Most important: DO select a topic that will add something to your profile, something that lets the adcom know you better as a person.
If your answer puts a smile on the reader's face, or even better elicits a happy, surprised laugh, high five!
Optional Essay. An optional fourth essay will allow you to discuss any issues that do not fall within the purview of the required essays.
This question invites you to present new material that will enhance your application, as well as to explain anything that needs explaining (e.g., gap in employment, choice of recommender if not using a direct supervisor, etc.). As far as non-necessary points, since you are making the adcom read more than is required, there should be a clear value to the information you're sharing. Finally, keep it short.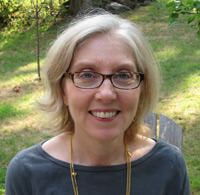 By Cindy Tokumitsu, co-author of The EMBA Edge, and author of the free special report, Ace the EMBA. Cindy has helped MBA applicants get accepted to top EMBA programs around the world. She is delighted to help you too!
Related Resources:
• Best MBA Programs: A Guide to Selecting the Right One
• Executive MBA Pros & Cons
• 3 Tips for Writing a Winning EMBA Essay