(NOTE: These questions are for the spring 2014 applications; the questions for the fall 2014 applications are different and will be featured in a subsequent post.)
Traditional!  In an era of MBA application experimentation with micro-length questions, video, slides, and other new elements, these questions ask for something rare these days in MBA admissions: focused, thoughtful essays on core MBA concerns – goals, leadership, growth.  The benefit of this straightforward approach is that it gives you a rich opportunity to present your most relevant experiences and insights.  It allows you to tell the stories that almost any MBA applicant wants to tell but often no longer has the chance to with all the gimmicks. 
Here are some tips for making the most of that opportunity.  (In addition, check out my earlier post with tips for applying to part-time programs!)
Essay One (500 words): How will an MBA from Chicago Booth, from the Evening MBA and Weekend MBA programs specifically, at this point in your life help you achieve both your short-term and long-term goals?
A straightforward and effective approach to this essay is to start by discussing your current professional situation, focusing on the goals you have over the next one to three years –the time you'll be in the program.  (Goals mean what you want to accomplish and achieve for your organization and/or clients and other stakeholders, not just what you want to learn/gain for yourself.)  Then elaborate your goals after graduating (post-MBA and longer term) – be specific about the likely position(s) and organization(s) (will you continue with your current one or look to change?).  In describing your goals at any given point, indicate why you are planning that step or pursuing that role. Put more detail into the nearer term plans.  
In discussing how the program will benefit you, describe what skills and knowledge you need for your goals and how the program meets those needs.  Refer to the structure and special features of the program.  There are two approaches structurally: discuss this element at each stage of your goals, or present your goals holistically first and then address this element after.
Essay Two (250 words): What is the most significant personal or professional challenge you have faced, and what key learning have you taken away from this experience?
The structure is simple: tell a story, and briefly reflect on it.  Given the short word limit, select a challenge that does not require a lot of backstory. Note "the most": while you should be strategic in choosing the story (i.e., something that will enhance the application and shed new light on you), this is a high bar, so choose a challenge worthy of it.  It's fine to use either a personal or a professional story, depending on your application overall and what experiences you have to discuss.  Narrate the story – start right in, no need for an extra intro with just 250 words – and note afterward what you learned from the experience, in specific terms.
Essay Three (750 words): What leadership characteristics do you feel make up the best leaders, and how do you strive to obtain them? And, on the flip side, what are you doing to avoid any potential leadership pitfalls that you observe in yourself or others?
It's a complex question, so think through and outline your points before writing.  It might be tempting to start by discussing leadership characteristics in abstract terms (e.g., vision, execution ability, ability to inspire, etc.) – avoid that temptation.  Rather, present actual, concrete examples of these characteristics – leaders you admire who embody them, and note why you consider them important.  Give an example or two of how you strive to embody them.  Identify at least two leadership pitfalls – again in specific terms.  One might be someone else's, but I suggest discussing as least one about you.  While it's relatively easy to recognize pitfalls in other people (maybe too easy!), the adcom would like to see your ability to self-critique – a reflection of maturity and confidence.  Ground this essay in the stories, and use commentary succinctly to reflect on and make the points.
Reapplicant Essay (250 words): Upon reflection, how has your thinking regarding your future, Chicago Booth, and/or obtaining your MBA changed since the time of your last application and what steps have you taken to strengthen your application since the last time you applied?
There are two parts of this short question.  The first asks you, in essence, how you've grown or evolved (how your thinking has changed) since your last application.  The second part may include things such as re-taking the GMAT, taking a course, gaining experience in a new sector or function, increasing responsibility, improving your leadership, etc.  Don't just randomly list ten things, but identify factors that are significant and meaningful, and/or address a perceived weakness in your previous application.
Optional Essay (250 words): If there is any important information relevant to your candidacy you were unable to address elsewhere in the application, please share that information here.
This question invites you to present new material that will enhance your application, well as to explain anything that needs explaining (e.g., gap in employment, choice of recommender if not using a direct supervisor, etc.). As far as non-necessary points, keep in mind that if you are making the adcom read more than is required, there should be a clear value to the information you're sharing.
Deadline for spring 2014:  January 10, 2014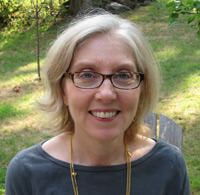 By Cindy Tokumitsu, co-author of The Finance Professional's Guide to MBA Admissions Success, and author of numerous ebooks, articles, and special reports. Cindy has advised hundreds of successful applicants in her last fifteen years with Accepted.