CEIBS (China Europe International Business School, pronounced "Seebs"), located in Shanghai, is the longest-running MBA program in China, boasting the largest MBA alumni pool in China and over 10,000 alumni around the world. Ranked by the Financial Times as the best in China and 11th in the world, the program focuses on endowing students with a global business perspective plus a local Chinese cultural understanding. The curriculum places a great emphasis on understanding international business and how to apply these skills in China, in particular on endowing students with soft skills like interpersonal communication, strategy development, and an integrated management perspective that allows graduates to solve challenging business problems across functional business lines. Program graduates seem to do quite well: the average salary for graduates after 3 years is over $149,000.
CEIBS's essay questions can cause some anxiety because of the choices applicants have for questions 2 and 3.
My comments and advice are in blue below:
1. Discuss your post-MBA career aspirations and explain how you plan to achieve them. (300 words) *
This is a straightforward career goal question. You need to demonstrate that your goals fit the range of outcomes for the CEIBS program: if your expectations are not aligned, the admissions committee cannot accept you since you will graduate unhappy – and possibly unemployed!
The second part of the question about how you plan to achieve these goals is also critical: you must demonstrate your insight into the skills and knowledge you will gain from the CEIBS program and also your understanding of the network, pavement pounding, and ladder climbing that you will need to do to reach your goals.
2. For question 2(a) and 2(b), you only need to answer one of the two questions.
2(a). CEIBS is situated in Shanghai – a truly global city, and the economic center of the world's fastest growing economy. Given its unique location, how do you anticipate that Shanghai will differentiate your MBA experience and contribute to your goals? (400 words) *
Applicants excited to learn in Shanghai will do well to answer this question since their passion will be reflected in their response. CEIBS's location in Shanghai allows it to offer experiential learning programs with many companies that have corporate offices in the city. CEIBS also hosts many local companies for on-campus presentations and recruiting; professors are experts in the Chinese economy, finance, and politics; and important personages are able to speak on campus because of its location. Demonstrate not only your knowledge of these rich offerings but also how they will help you reach your learning and career goals.
2(b). Discuss a situation where you have demonstrated significant leadership ability. (400 words) *
This is a nice straightforward leadership question. Applicants who choose to answer this question should discuss a situation in which they summoned exceptional contributions from others to overcome challenging obstacles and produce extraordinary results. Given CEIBS's focus on international business and China context, if you have a choice of a situation that took place in Asia – or required an understanding of cultural differences with team members from/in Asia, that might be the ideal anecdote to share.
3. For question 3(a) and 3(b), you only need to answer one of the two questions.
3(a). Many would argue that entrepreneurship is not necessarily a state of being, but a state of mind. Describe an entrepreneurial experience where you went against the grain or conventional way of thinking, to discover and create new value. (400 words). *
The premise of this essay is that entrepreneurship is a state of mind: it isn't necessarily just starting a business but may also describe a situation in which you introduce something that didn't exist before. People with entrepreneurial mindsets start new business streams in their current companies, they see opportunities and they seize them. Applicants who have an experience in which they thought outside of the box to generate value will do well to share those anecdotes here.
3(b). Identify up to 3 trends, big or small, that you see unfolding in the next decade. Discuss how the(se) trend(s) will affect you and how you plan to deal with them both on campus and in the future. (400 words) *
Look into your crystal ball – and/or read what global pundits are predicting – and choose three trends that will affect you professionally and/or personally. A strong answer to this question will not only discuss the trend but will try to determine the ways in which it will affect how consumers use products, how those products are distributed, and how the CEIBS curriculum and extracurricular programming will help prepare the applicant to thrive in these changing environments. This essay may also draw on past experiences in which you recognized and capitalized on an emerging trend.
4. (Optional) Is there any other information that you believe would be helpful to the MBA Admission Committee in evaluating your application?(200 words). Re-applicants are suggested to describe the progress you have made since your previous application.
If you feel that the above essays provide a full picture of your experiences, then there is no need to write anything here. However, I never like to leave space unfilled. Assess the answers you provide in the required essays and identify an area of your background that you weren't able to include elsewhere: your intercultural ability, your success in an extracurricular activity – particularly since the application form only allows you to list the names of the activities you have taken part in with no description of your roles in them – or an explanation of decisions you have made in your career path are just some of the many interesting facets of your background you can share here. I encourage you to use this space fully.
Application Form:
Keep in mind that CEIBS does not request a copy of your current CV/resume in the application. The only area of the application where an applicant may describe his work experience is in the Work Experience section, which requests data about dates of employment and salary and allows 40 words each for 4 responsibilities to describe each position (that's approximately 160 words to describe each role). This is actually a fine amount of space; just be sure to use it to describe your work and impact. Don't make the mistake of simply filling in some general responsibilities and losing the opportunity to share details about your initiatives and impacts.
If you would like professional guidance with your CEIBS MBA application, please consider Accepted's MBA essay editing and MBA admissions consulting or our MBA Application Packages, which include advising, editing, and interview coaching for the CEIBS application.
Application for entry into the MBA2017 is round based. The MBA Admissions Office will process applications according to the below dates. The final application deadline for admission is Mar. 23, 2015.
| | | |
| --- | --- | --- |
| Round | Application Deadline | Decision by |
| 1 | Nov. 5, 2014 | Dec. 10, 2014 |
| 2 | Jan. 14, 2015 | Mar. 11, 2015 |
| 3 | Mar. 23, 2015 | Apr. 29, 2015 |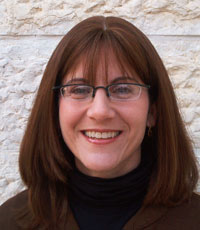 Jennifer Bloom has been a consultant with Accepted for 17 years and is a Certified Professional Resume Writer (CPRW). She is an expert at crafting application materials that truly differentiate you from the rest of the driven applicant pool. If you would like help with your Foster application, Jennifer can suggest a number of options that work with any budget.
Related Resources:
• School-Specific MBA Application Essay Tips
• Why MBA? 
• 7 Signs an Experience Belongs in Your Application Essays