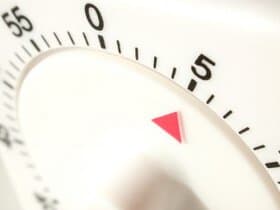 When we compare standardized tests to each other, there are usually two points of view that people take: either they're all the same, or you have to prepare for each one separately. The truth—surprise, surprise—is actually somewhere between those two ideas. But that's boring to write about (who actually likes compromising, anyway?), so I'm not going to. Instead, I'm going to argue a point that might be a bit surprising coming from a test prep tutor. It's one that I don't wholly believe, to be fair, but it's worth consideration.
All Standardized Tests Are Basically the Same
That's right. You can talk about the SAT vs. ACT or the PSAT vs. SAT all you want—how the ACT math involves harder topics, how the SAT cares more about rare vocabulary words, etc.—and decide to take one or the other based on your preferences, but you'd really be talking about small differences and ignoring the enormous similarities between the two. Nobody ever lists the ways the two tests are similar, but maybe they should.
The Content Is the Same
No matter which test you're looking at, it includes math, reading comprehension, grammar, and an essay. Every test includes at least something more than those four subject, and if you start looking outside of the high-school level tests, some don't include all four, but still, they're are at the heart of the PSAT, SAT, and ACT. Come to think of it, reading comprehension is actually on every single test I know of, including the dental school admissions test (there's a test for everything, you know).
But those are pretty broad terms, right? After all, "math" can mean addition or it can mean integral calculus. So you might think that the specifics of each test can be pretty drastically different, but they aren't. For example, most tests' math sections, including the SAT and ACT, focus pretty heavily on number properties, algebra, basic geometry, and data analysis. Even if there's a sprinkling of trigonometry or a dash of combinatorics, the real meat of a math section will based on the fundamentals. And the other broad subjects, such as reading comprehension, are also built on common sets of underlying skills.
The Format Is the Same
Because every standardized test is taken by many, many people, they can't all be graded by hand. And computer grading means, pretty much without fail, multiple choice questions.
So it's not only the content of the tests, but also the format. There are only so many ways you can ask a grammar question in multiple choice form. One of the easiest is to highlight a section of text with an error, then give some possible ways to correct that error. The PSAT, SAT, and ACT all have that type of question.
The fact is that most types of questions on either test are also on the other test. There aren't that many ways to get creative when testing the same basic knowledge and skills with multiple choice questions.
The Timing Is the Same
I really can't emphasize this one enough. One of the most important elements of every standardized test you'll ever take is the time pressure. You know how many people say "I'm just not a great test-taker" or something similar? Well, that's mostly about the clock. The way you react to the feeling of taking a test can hugely affect your scores. All tests bring this up in pretty much the same way. It's not just about how good you are at math, but also about how confident you are, how calm you are, your breathing, your posture, and your focus.
Whether you score in the 50th percentile (higher than 50% of test-takers) or the 70th might be largely about based on how comfortable you are taking the test.
Back to Reality
Like I said at the start of this, they're not really identical. There are some notable differences between the tests, sure. Don't study only the PSAT if you're going to take the ACT soon, of course. But on the other hand, they're so similar in so many ways, it'd be wrong to treat them as entirely separate creatures. Most of the features of any one standardized test you take will be the same as another test you have taken or will take one day. And that's a good thing, actually, because we get better at taking them with experience.
 This post was written by Lucas Fink, resident SAT expert at Magoosh. For more advice on SAT prep, check out Magoosh's SAT blog.