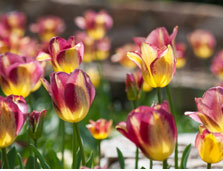 The current Duke MBA – Cross Continent Program essay questions cover broad ground potentially, although there are just two required.  They give you leeway to identify and describe the experiences, skills, and other factors that will most advantageously represent your candidacy.  Moreover, the fact that both questions invite you to discuss personal as well as professional points indicates the program's holistic perspective and its interest in well-rounded applicants.
These MBA essay questions thus present a great opportunity for you to distinguish yourself.  However,  such openness also poses the challenge of effective decision-making – choosing the right topics and experiences to discuss carries all the more weight and is not necessarily easy.  It requires you to take a strategic view of your candidacy.
This program by its nature benefits students who are focused, self-aware, and self-directed.   Moreover, the program is looking for people who are "standouts" in their roles and organizations.  Ideally your essays will reflect those qualities.
Note specs: each essay is to use 1.5 line spacing and a font size of 10 or larger; maximum 2 pages each.
Prepare your essays carefully. The Admissions Committee considers your responses to the essay questions important in the selection process. Please respond fully and concisely using 1.5 line spacing. Please avoid using a font size smaller than 10-point. Please limit your response to two pages.
Essay 1
We find that our students apply to our programs for a variety of personal and professional reasons. What do you hope to gain from The Duke MBA and how will it support you in your personal and professional goals? If you are interested in a specific concentration or the HSM Certificate, please discuss in this essay.
To make this MBA goals essay a grand-slam success, develop a theme or message that resonates (directly or indirectly) throughout the main points. Often such theme can be found in your motivation and vision for your goals.
I suggest using a straightforward structure for this essay.  You can introduce the professional goals with a little context (perhaps the above-mentioned motivation/vision) and then detail those goals and the need for the Duke Cross-Continent MBA in light of those goals.  Avoid the common tendency to summarize your career and your current role, which the question doesn't ask for.  You can bring in relevant career points as part of a brief summary of your motivation for your goals, but overall keep the focus on the goals, including what you'll do, how you'll advance, and what you want to accomplish short term and long term.  Your discussion of how the Duke MBA will support your goals should be concrete and specific; avoid generalities and stock phrases (e.g., "renowned professors").  Also, target this discussion to the unique nature and qualities of the Cross-Continent program as well as the core MBA content.
The personal goals can be discussed in a separate paragraph or interwoven with your professional goals, whichever is more natural for you.
Essay 2
A significant amount of the learning takes place through students sharing both inside and outside the classroom. Describe how your overall experience, both personally and professionally, will benefit your classmates.
Selecting excellent topics is the key to optimizing the opportunity this essay represents.  It's true, the question says "overall experience" – but what does that mean?  Obviously you can't describe everything, or you'd have a multi-volume biography.  It means you have to be selective; you have to choose representative points.  Therefore, select topics based on what they reveal about you as a person that (a) is relevant to future classmates and the program, (b) complements the theme and topics in the first essay, and (c) rounds out your profile.
And convey the points through anecdote and story. A discussion about something as common as playing basketball can become a memorable statement with an engaging, illuminating anecdote.
Do try to discuss a mix of personal and professional topics. The topics need not be given equal weight and space.  If you can find an overarching theme or message, great, but don't strain for it – better to focus on rich detail and content.
Optional Essay
If you feel there are extenuating circumstances of which the admissions committee should be aware, please explain them here (e.g. unexplained gaps in work, choice of recommenders, inconsistent or questionable academic performance, significant weakness in your application). Note that you should NOT upload additional essays nor additional recommendations in this area. The Optional Essay is intended to provide the admissions committee with insight into your extenuating circumstances only.
This optional essay should  focus on matters that warrant explanation; it does not invite you to further market yourself generally.  There are a range of issues that fit in such an essay, as indicated.
All reapplicants are also required to complete the Reapplicant Essay below. Please limit your response to two pages.
Reapplicant Essay
Write an essay describing how you are a stronger candidate for admission compared to the previous year's application.
This essay should present concrete points of growth since the previous application.  These points can relate to your goals, developments at work, and developments outside of work.  Essay 1 addresses your goals, but if your goals have changed, you could spend a little time in this essay discussing how and why that change happened, and then explain how clearer, firmer goals, or goals that are a better fit for you, strengthen your candidacy.  Most of this essay will likely talk about professional developments that are relevant and show growth.  Obvious developments would be a promotion, a new responsibility or project.  But there are many other potential topics, some counterintuitive, e.g., a project that didn't turn out well might have yielded valuable learning, exposure to a new industry or type of problem, or other things that are germane to your growth and mature you as a business professional.  Whatever you discuss, after presenting the facts, explain how it's made you a stronger candidate.  You can also discuss non-work developments as long as you can clarify how they strengthen your candidacy.
Cross Continent Admission Deadlines for 2012 – 2013
| | |
| --- | --- |
| Application Round |  Submission Deadline |
|  1 |  Oct. 17, 2012 |
|  2 |  Dec. 12, 2012 |
|  3 |  Feb. 13, 2013 |
|  4 |  April 3, 2013 |
|  5 |  May 8, 2013 |
|  6 |  June 5, 2013 |
By Cindy Tokumitsu, co-author of The EMBA Edge, and author of the free special report, "Ace the EMBA."