A client recently asked me the following questions: In several articles, I have read about the holistic approach of admission directors to evaluate applications. I want to know how much weight they put on different aspects of application during evaluation? If the approach is so holistic, then why do so many applicants with low GMAT scores get dinged compared to applicants with high GMAT scores?
I thought this was a great question and referred this client to a webinar I conducted last year entitled Reality Check. This webinar may make admissions more transparent for you. However, the answer is really quite simple:  Admissions committees do review entire applications in order to admit the best candidates and create classes that are diverse. So while an admissions committee's approach may be holistic, the applicants themselves offer competitive application indicators.
The GMAT is one indicator that helps an admissions director determine if the candidate will succeed in the program academically.  It is also an indicator that they must report to the media for rankings.  And the higher the ranking, the more candidates want to attend that specific program.
If my client planned to look at schools whose average GMAT is 650, we wouldn't have had the discussion. He was looking at programs whose average GMAT is over 700. What are these schools' incentive to admit candidates with a 650 or lower?
Perhaps, the adcom is certain the candidate can succeed in the program academically, but more importantly the candidate offers something else in his or her background that is so amazing that they are willing to overlook a GMAT score well below their average.
If, however, the candidate looks like thousands of other candidates, the adcom will accept the candidates with the highest GMAT.  The consumers (students) demand it, the suppliers (faculty) demand it, and the ultimate customers (hiring companies) demand it.
So while you can't guarantee admission to your dream school regardless of GMAT score, just as you can't guarantee anything in life, you can position yourself strategically to stand out in the best way to the admissions committee. That is where my colleagues and I here at Accepted can help you.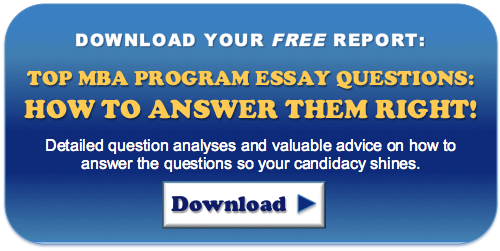 By Natalie Grinblatt Epstein, an accomplished Accepted.com consultant/editor (since 2008) and entrepreneur. Natalie is a former MBA Admissions Dean and Director at Ross, Johnson, and Carey.